Aromatherapy Nasal Clip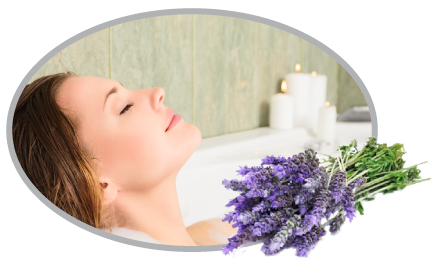 May Help with:
Looking for ways to help you relax at home or at the spa? This product contains French Lavender essential oils. The use of French Lavender dates back to Roman times.
Derived from the stalks and flowers of the French Lavender plant, this oil has a rich floral scent that promotes relaxation and aids in calming anxiety*.
The unique AROMAID® nasal clip allows the aromas of these pure essential oils to be inhaled easily, safely, and privately as you need them.  Each clip provides all natural, hands-free aromatherapy that works in minutes and lasts for hours.
AROMAID® nasal clips are made with pure essential oils mixed with an antimicrobial wax and infused into our patented nasal clip. The clips are packaged individually, therefore; one single clip can be reused multiple times! Store it sealed in the resealable packet in which it came & reuse until you no longer smell the aroma.
*Statements have not been evaluated by the Food and Drug Administration. This product is not intended to diagnose, treat, cure, or prevent any disease.
Made with Essential Oils
French Lavender